Choir Composition and Line-ups
From soloists to the large mixed choir: Depending on the occasion and the requirements, the choir boys perform in different line-ups.
The existence of this BOYS' CHOIR, to which Anton Bruckner once belonged, has been documented back to the year 1071, when the Augustine Choir Lords assumed ownership of the St. Florian Cathedral Chapter, making it one of the oldest boys' choirs. Historically, the presentation of sacred music in St. Florian's has been among its main responsibilities, in addition to which the choir gives concerts today under the artistic direction of Franz Farnberger around the world.
In 1989 Franz Farnberger founded a MEN'S CHOIR of former choir boys, which since that time has complemented the Boys' Choir to form a MIXED CHOIR. In recent years, the Boys' Choir has performed almost exclusively with the men, which permits a richly varied repertoire. Soloists who are members of the Men's Choir also form small ensembles, which perform mostly in concerts by the Boys' Choir.

BOY SOLOISTS and ENSEMBLES are booked for participation in operas and concerts, but they also perform frequently at concerts by the Boys' Choir, among other venues.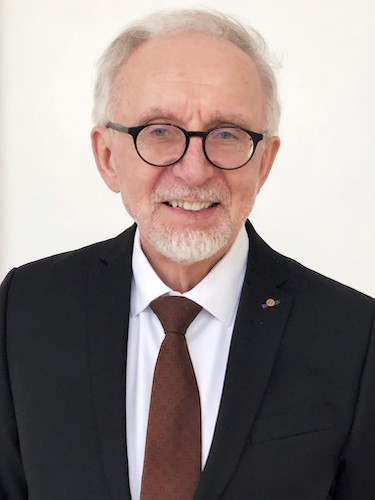 Prof. Mag. Franz Farnberger
Artistic Director
Contact person for the following area:
Stiftstraße 1
4490 St. Florian
E-Mail: saengerknaben@florianer.at
Telephone: +43 7224 47 99 11